Bratislava & Vienna:

When the barbed wire dividing Austria from Slovakia was torn down in 1989, thousands of Bratislavans descended on Vienna to see what they had been missing. Among them was Dusan Meszaros, then 19.
"I got in a car with a few friends. We had no idea where we were going," he says. "It was overwhelming,"
Twenty years on, many of those original sightseers now own a piece of the dream. Slovaks have been scooping up housing on the Austrian side of the former Iron Curtain, and now make up a fifth of the population in border villages such as Kittsee and Wolfsthal.
Gerhard Schödinger, the mayor of Wolfsthal, is one of the biggest fans of the influx. In 2007, he received an award for his efforts to integrate Slovaks into the local Austrian population, including introducing Slovak lessons in schools.
"The people who are moving here are the same as us – educated, Catholic, from the same kind of culture," Mr Schödinger said. "They don't just come here at night to sleep – they come to live, to join our soccer teams, to play music in our bands, and to put their children in our schools."
But this is not another eastern European cliché. Few Slovaks who live in Austria actually work there, nor did they come seeking opportunity.
They are refugees from high property prices around Bratislava, and continue to look to the Slovak capital for work.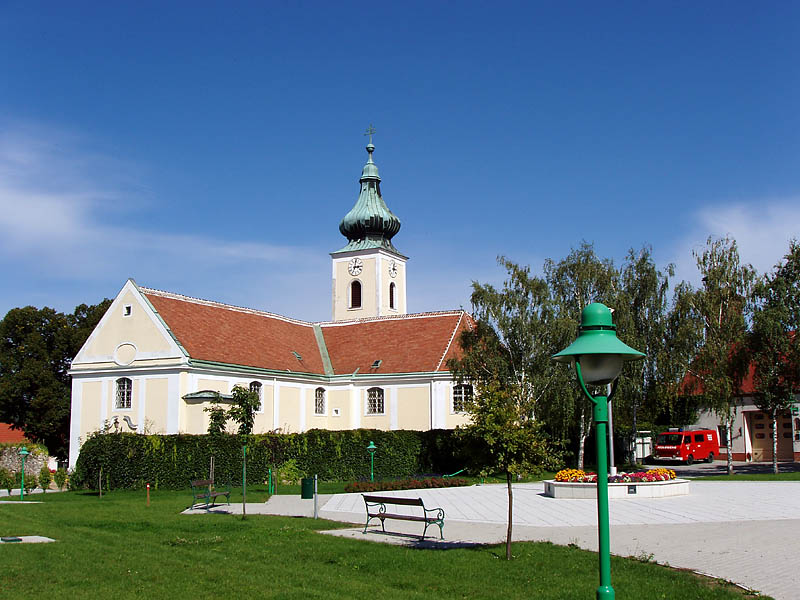 "Most of the new flats we looked at in Bratislava were expensive, poorly situated such as by a motorway"
At the height of the property boom in Slovakia in 2007, building lots that fetched €50 ($75) a square metre in Austria were going for €200 a square metre near Bratislava. Now the difference is even larger.
Nor are Slovak white-collar workers smitten with Vienna. A motorway was finally built linking the two cities in 2007, and border controls were eliminated last year, reducing transit time for the 60 kilometre ride between the capitals to 30 minutes.
But traffic is thin at rush hour, and tends to consist of Slovaks racing between Austrian homes and jobs in Bratislava.
Slovak executives still enjoy better pay and career prospects at home. "There are lots of unskilled Slovak labourers such as taxi drivers and hotel personnel working in Vienna, but not a lot of executives," says Gerard Koolen, head of Lugera & Makler, a human resources company.
He adds: "Young managers have better opportunities in Slovakia; they can earn more than in Vienna, and their career development is faster."
Foreign investors in Slovakia began turning their companies over to local executives a decade ago, and today, the Slovakian branches of US and European multinationals such as Amslico and UPC are led by Slovak bosses.
The board of Tatra Banka, which is owned by Austria's Raffeisen International, now only has one non-Slovak member, while the Austrian chief executive of Erste group's Slovenska Sporitelna bank stepped down this year in favour of a Czech.
Mr Meszaros is one of the few who bucks the trend, working for Bank Austria, a subsidiary of Italy's Unicredit, in Vienna as an equity research analyst for corporate bonds, a specialist job he could not find in Bratislava.
But he says he would have moved to live in Austria on its merits even had he found a job back home, and will probably remain there wherever his career takes him. "The commute between Bratislava and Vienna makes sense in either direction."